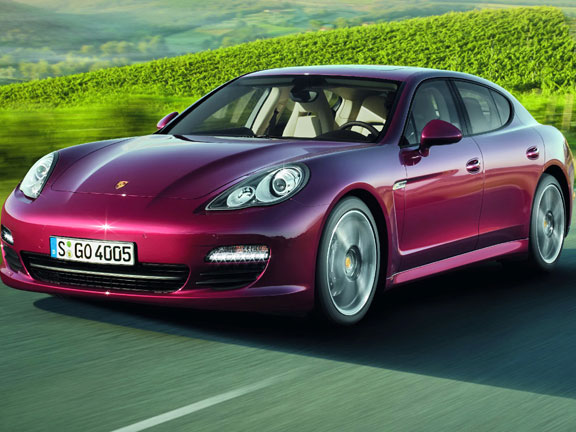 The entry-level Panamera (RWD) and Panamera 4 (AWD) models are both powered by a 3.6-litre V6 petrol engine with direct fuel injection.
The engine is around 30kg lighter than the V8 on the previous Panamera S/4S models.
The V6 has a maximum output of 300hp and 400Nm of peak torque, and is linked to a PDK double-clutch gearbox, standard on the Panamera.
According to Porsche, the rear-wheel drive Panamera utilises 9.3 lt/100km, while the all-wheel drive model averages 9.6 lt/100km.
As an option, Porsche offers 19-inch alloy wheels with optimised roll resistance tyres that reduce these consumption figures by another 0.2 lt/100 km, giving the Panamera a CO² rating of 213 g/km and the Panamera 4, 220 g/km.
On the outside, the Panamera is differentiated by a dual exhaust system (instead of a four-tailpipe unit), black window trim, and other minor exterior details.
The Panamera V6 models go on sale in Europe in May, and other markets in June.
Read a review of the Porsche Panamera here.