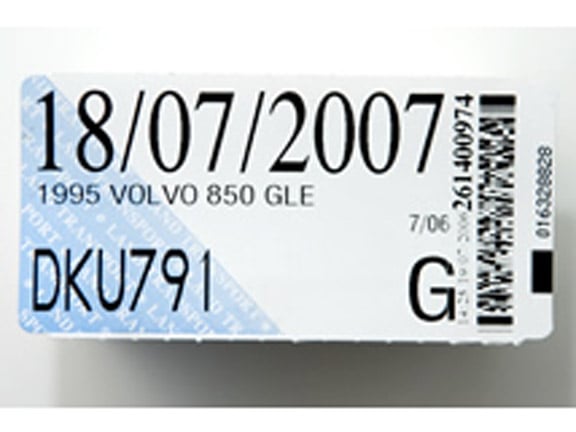 The ideas floated in the Vehicle Licensing Reform Discussion Document, released yesterday, concentrate on payment mechanisms more than anything else. Direct debit payments, account management and things like text reminders and early payment incentives form the bulk of the possible changes being considered.
MTA spokesman Ian Stronach says "The options announced by Government as part of its Vehicle Licensing Reform provide little in the way of substantive change in the area that offers the greatest opportunity. At a time when real improvements could have been made to the system to enhance its accuracy, effectiveness, efficiency and fairness, the changes being suggested amount to little more than tinkering at the edges."
Annual vehicle licensing (registration) could be made simpler and fairer by including licensing fees, or part of these fees, in the cost of fuel at the pump and in Road User Charges. Not only would this reduce overall administration costs to both motorists and Government, but it could be used to better reflect individual driver risk through separating out the ACC component. An ACC component could also be included in vehicle insurance payments, perhaps as compulsory third party insurance.
The costs of annual licensing are 'flat-lined' so that the charge to motorists is averaged out with the majority of the fee going towards ACC and the National Land Transport Fund to build and maintain roads. But the way it is applied currently does not take into account that some motorists make far more use of the roads than others, meaning costs are not truly reflected to motorists.
Stronach says "With around nine percent of the light vehicle fleet (300,000 vehicles) at any time being unlicensed, this would also reduce the opportunity to avoid payment, which would in turn reduce the burden on the traffic enforcement and the court system."
While it is possible to use online services for part of the process, the current vehicle licensing system is still very much based around the regular mailing of paper labels from Government to motorists. That in itself is quite archaic, takes up huge administrative resources and still fails to achieve its set objectives. The accuracy level of the licensing database is not high, which has ongoing effects on vehicle safety and enforcement.
Stronach says "MTA is heartened that the discussion document suggests these ideas will be looked at in the future, and we have arranged a meeting with ACC policy officials in the Department of Ministry of Business Innovation and Employment to discuss our ideas."
"If the Government were to approach vehicle licensing with a truly reformist view rather than the timid tinkering that has so far been offered, then a large part of the system truly could be improved for the benefit of all New Zealanders," says Stronach.