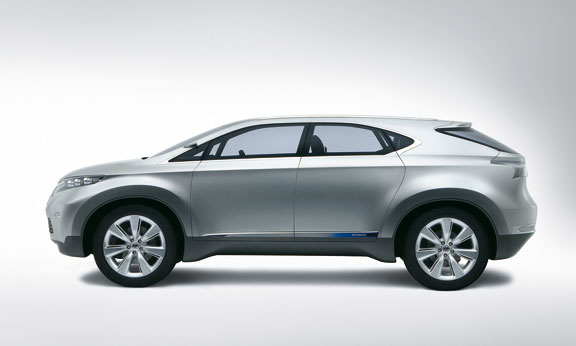 Toyota's luxury brand, Lexus, will show the LF-Xh hybrid concept, a 4WD luxury car and a new convertible at next month's Paris Motor Show.
It says the LF-Xh hybrid concept car highlights the potential for its L-finesse design philosophy to be applied to different artistic and creative spheres far beyond the language of car design.
The LF-Xh made its European debut during the Milan Design Week in Italy earlier this year, but is now appearing in the more conventional surroundings of an international motor show.
The car has powerful, highly sculptural bodywork, an elegant, user-intuitive interior and an all-wheel drive Lexus Hybrid Drive system, which combines a powerful V6 petrol engine with high output electric motors.
The LF-Xh has a dynamic presence. Its combination of advanced environmental technology, outstanding driving performance, near-silent operation, excellent fuel efficiency and low emissions perfectly reflects Lexus's forward-thinking mindset for a future generation of vehicles.
Also debuting at Paris is an all-wheel drive version of Lexus's flagship saloon, the LS 460.
The all-wheel drive system has a three-differential configuration, with a highly compact Type C Torsen Limited Slip Differential (LSD) that distributes drive power between the front and rear axles with a 40:60 rear axle torque bias.
The highly responsive torque distribution is continuously controlled and optimised according to driving conditions, and can be varied between a 50:50 to 30:70 split between front and rear axles.
That enhances the vehicle's grip, traction and cornering stability under acceleration to very high levels.
Lexus will also reveal its IS 250 Convertible at the Paris show.
Are you looking for a Lexus?