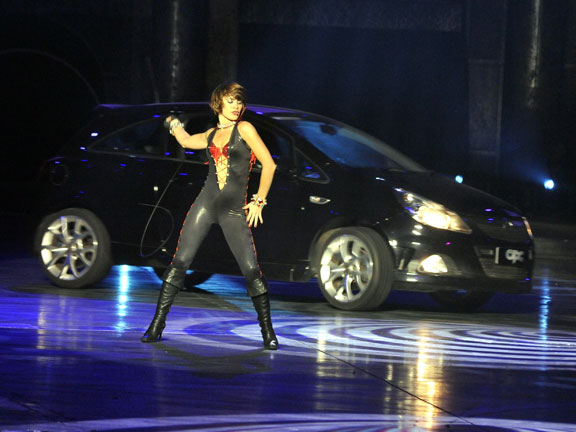 Next year's Top Gear Live show brings an exciting line-up of new attractions in addition to the live theatre show. There will be a live track, with time trials and car parades; a display of classic, iconic and bizarre cars at Marque Park; a Stunt School with top stunt drivers teaching the tricks of the trade; and Driver Experience where fans can get behind the wheel of some powerful vehicles.
Richard Hammond won't make the trip to NZ next year, but joining Jeremy Clarkson will be James May, dubbed 'Captain Slow' by his co-presenters. They will be joined on-stage by NZ's own Greg Murphy as third presenter.
Murphy takes a new role as Festival Director and will be taking centre stage at the Festival, leading a team of talented drivers and a garage of top marques, some of which have never before been seen in New Zealand.
"Fans will not believe what we have in store for them this year," says Murphy. "This is a real opportunity to get hands-on with some fantastic motor vehicles, as well as see a spectacular stage show the likes of which has never been seen in New Zealand before," he said.
Tickets go on sale today through Ticketek, www.ticketek.co.nz. Like last year, they are expected to sell out fast!p>
Read an interview with the Top Gear boys when they visited Auckland last year.