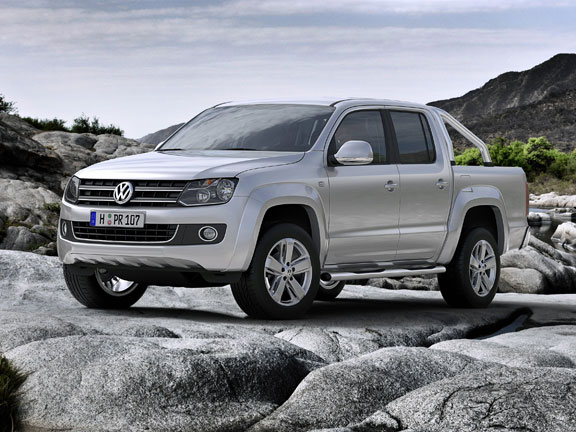 Volkswagen's new Amarok ute, set for release in New Zealand early next year, has won the first International Pick-Up Award 2011.
This award is presented to the light commercial Pick-Up vehicle which is deemed to have made the greatest contribution to transport efficiency, on-road as well as off-road.
The jury, representing 23 countries, gave the Volkswagen Amarok 61 points out of a maximum possible 91. In second place was the Nissan Navara and in third place the Toyota HiLux.
The Amarok was praised by the jury for its "effortless off-road abilities", while its capacity on-road was judged to be the best against all other competitors. The jury was also impressed by the Amarok's interior, in particular, the layout and generous space for both front and rear passengers in the double-cab cabin.
"The new Volkswagen Amarok distinguishes itself by fantastic driving qualities, both on- and off-road. It sets new standards in the pick-up category in respect to load capacity, payload, interior room, comfort, ergonimics and fuel consumption," said the jury. 
When it arrives in New Zealand, the Amarok will feature a high-tech 2.0-litre turbo-diesel engine, pushing out 120kW and 400Nm of torque at 1500rpm.
This engine is paired with a six-speed manual transmission.