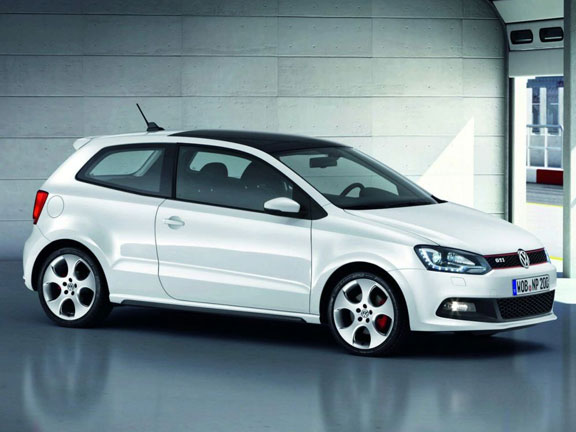 Volkswagen launched its R division in March with the Golf R and Scirocco R models, so it's no surprise the Polo could join the ranks of these sporty models.
According to Autocar, the Polo R will be powered by a 1.6-litre turbocharged petrol engine producing around 210bhp (156kW).
Unlike the Golf R, it will not be an all-wheel drive, but rather a front-wheel-drive.
At the recent Geneva Motor Show, VW introduced the upcoming Polo GTI (pictured) which features a twincharged 1.4-litre TSI engine with 180 PS (132 kW) and 249 Nm (184 lb-ft) of torque coupled to VW Group's 7-speed DSG transmission.
The GTI's suspension is 15mm lower all round than that of the standard Polo, and it gets its own springs and dampers.
A three-door and a five-door model will go on sale in the UK in August.