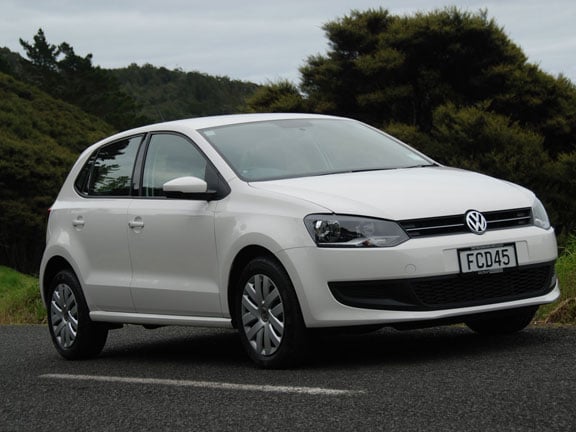 The Polo narrowly beat the Toyota iQ, followed by the Opel/Vauxhall Astra which took third place.
Of the seven cars on the list, two are German, two are French, one is Czech, one is Japanese, and one is technically American.
A panel of 59 European motoring experts decided on the awards, from a shortlist of 33 cars, whittled down to seven in November.
When Auto Trader drove the Polo a couple of months ago, senior journalist Jacqui Madelin said, "Our initial impression is that Polo's mini-Golf persona, decent features list and Euro cachet makes it a winner, certainly at its relatively mainstream price."
Last year the Vauxhall Insignia took the crown, beating Ford's Fiesta by one point.
Top seven cars of 2010
1. Volkswagen Polo – 347 points
2. Toyota iQ – 337 points
3. Vauxhall Astra – 221 points
4. Skoda Yeti – 158 points
5. Mercedes E-class – 155 points
6. Peugeot 3008 – 144 points
7. Citroen C3 Picasso – 113 points
Read our review of the Volkswagen Polo here.
See the Volkswagen Polo for sale here.