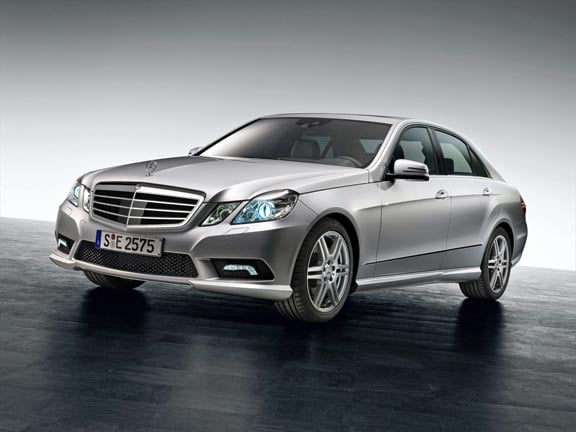 Volkswagen says its E-Up! is a city specialist car with an electric motor, producing zero emissions. It says it will be launched onto the market in 2013.
Volkswagen says the concept car "very realistically shows how we envision such a Volkswagen with pure electric drive – technically, visually and with regard to a practical size".
The zero-emissions concept car is based on modules of Volkswagon's 'New Small Family' anticipated in the year 2011, but at a length of 3.19 metres and an innovative 3+1 saeting concept, it is even more compact.
The E-Up! is driven by an electric motor with a peak power output of 60kW (continuous power: 40 kW). The driver activates forward or reverse gear via a rotary knob in the centre console.
Volkswagen says the E-Up! will reach 0 to 100kmh in 11.3 seconds, but its greatest responsiveness is in the intermediate sprint from 0 to 50kmh in city driving: 3.5 seconds.
The lithium-ion battery is said to allow driving distances of up to 130 kilometres, depending on driving style – enough for the city and the drives of most commuters. The E-Up! will be "refueled" in the garage at home, in a parking structure or on the road at one of the future municipal recharging stations that will be enabled by chip card. Depending on the available charging infrastructure and the battery's momentary charge state, the storage battery could be charged to up to 80 percent of its total capacity within an hour.
The car's lines follow Volkswagen's new era "design DNA" with key stylistic traits of "simplicity, purity, durability and perfection of its technologies and quality".
Volkswagen says the styling of the E-Up! fits in perfectly with the brand's new family face, yet at the same time it refers back to one of the greatest icons in automotive history in the area of the engine bonnet: the Beetle.
The roof of the E-Up! is equipped with solar cells which continuously supply energy to the car's electrical system, and while the vehicle is parked they help to cool the interior by supplying energy to the car's ventilation system.
The concept car has a touch-screen based HMI (Human Machine Interface) with indicators and assistance functions, such as the state of the batteries, lights and air conditioner, traffic data,  and the locations of available charging stations. 
E-Up! – Technical Data
Dimensions / Running Gear
 
Length  3,199 mm
 
Width 1,641 mm
 
Height 1,468 mm
 
Wheelbase 2,190 mm
 
Front overhang 555 mm
 
Rear overhang 454 mm
 
Front suspension McPherson
 
Rear suspension Semi-independent
 
Drive type Electric motor
 
Power (max. / continuous) 60 KW / 40KW
 
Max. torque 210 Nm
 
Transmission EQ 210 (1-speed variable transmission)
 
Drive type Front-wheel drive
 
Tyre size 185/50 R16
 
0-50 km/h 3.5 s
 
0-100 km/h 11.3 s
 
Top speed 135 km/h