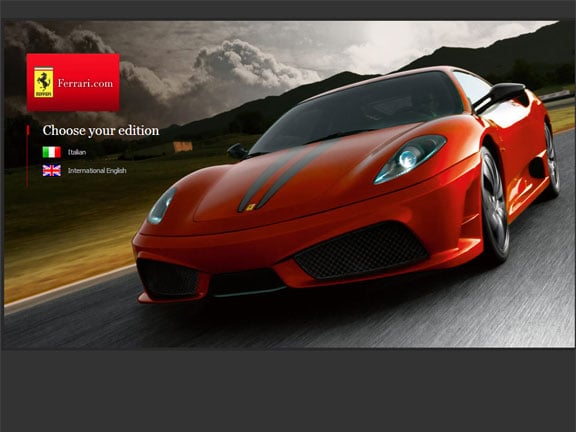 The new site was launched on Sunday to coincide with the first Grand Prix of the 2009 Formula 1 World Championship season in Australia.
Visitors to ferrari.com can choose their car in a variety of different colours and specs before seeing it virtually built in the factory and taking it on to the track.
A "virtual Michael Schumacher", who has driven all the cars around the circuit, will then give advice on driving style and how to take the most efficient racing lines.
The Maranello Experience also allows people to take an online tour of the company complex, entering through the gate on Via Abetone, as they would in real life.