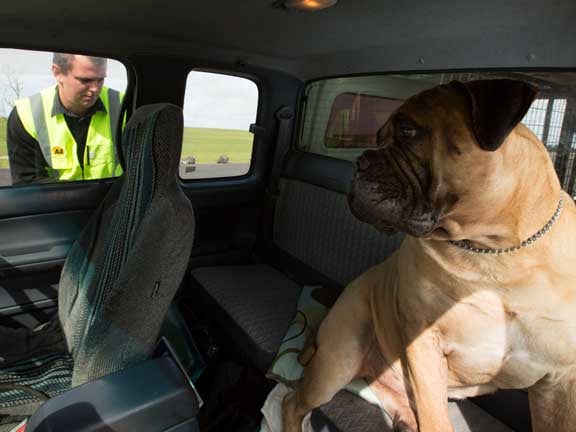 About 210 children and pets were rescued from vehicles by the AA from December 1 to January 31, an increase of more than 20% for the same period last summer.
AA National Roadservice Manager John Healy says the upsurge in incidences is deeply concerning.
"These types of lockouts are happening far more often than people think," says Mr Healy.
"AA Roadservice officers attended more than 1500 emergency callouts last year – that's 1500 times a child or animal was put at risk because they were either consciously left in a vehicle, or car keys were accidentally lost or locked inside with them," he says.
While these emergency lockouts are only a small fraction of the AA's total Roadservice calls, the high number of them indicates a need for greater awareness of the risks posed to animals and children.
"The temperature inside a vehicle with no ventilation rises rapidly, particularly in summer and it doesn't take long before a child or a pet gets agitated and suffers the effects of heat exhaustion with its potentially fatal consequences," says Mr Healy.
He adds that some people think leaving windows slightly open will alleviate the heat inside a vehicle and is a safe alternative, but it isn't and puts the child or pet in just as much risk.
"The best thing you can do is never leave your kids or pets locked in the car, no matter what," he urges.
Many AA Roadservice callouts however are triggered by accidental lockouts.
"Vehicle technologies have changed with automatic deadlocking which makes them harder to get into and easier to get caught out if you're not paying attention to where your keys are.
"We often find people have locked their keys in the boot, thrown them on the passenger seat or have given them to their children to play with, but parents and caregivers need to make sure they always have their keys on them when they're in and around their vehicles, especially if kids and pets are inside," says Mr Healy.
The AA immediately prioritises any calls involving children or pets locked inside a vehicle. Two Roadservice officers arrive at the scene regardless of whether the person is an AA Member or not. If the situation is deemed to be serious, the AA also notifies the Fire Service in case there is a delay in arrival.
To call the AA for emergency lockout assistance, dial 0800 500 222 or *222 from mobile phones.