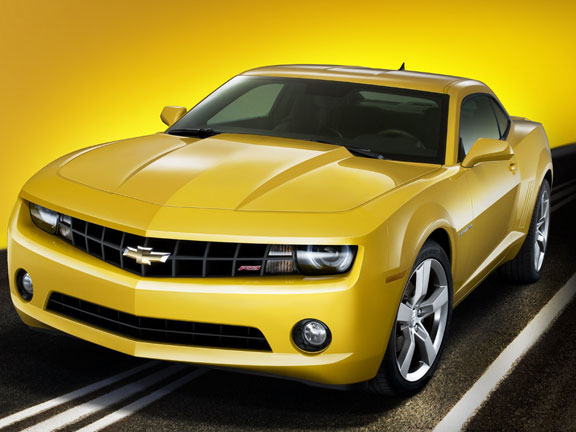 After months of speculation and rumour, the new Chevrolet Camaro will officially be unveiled on Monday (US time), live online.
You can visit http://camaro.gmnext.com to watch after 4pm EDT.
The 2010 Chevrolet Camaro is one of the most anticipated vehicles General Motors has created in years. Since it was first introduced at the 2006 Detroit Auto Show, the car has been the subject of rumours, chased by spy photographers, and even measured in virtual comparison tests. And through all the cell phone snaps, test vehicle images, and secret production line photos, for more than two years fans have waited patiently, eagerly hoping GM would finally release official photos and specs on their reborn ponycar. And now the snaps have been leaked by a British website.
According to reports, in production form the Chevy muscle car will be available in LS, LT, and SS trim, with a 3.6-litre V-6 or 6.2-litre V-8 available under the hood mated to either a six-speed manual or automatic transmission. The presence of an RS badge in the pictures remains a mystery, to be discovered at the reveal. Featuring cylinder deactivation to aid fuel economy, the V-8 option will put out a whopping 416 horsepower, which is nearly equal to a top-line Dodge Challenger SRT8. However, in this age of high gas prices, its the smaller V6 powertrain that will likely be the volume seller.