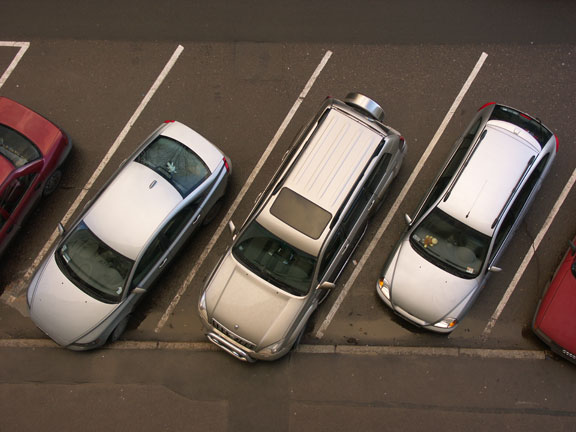 And, over half surveyed say they have had a car park taken by another driver despite clearly waiting for it.
AA Insurance surveyed 3708 New Zealand drivers aged 18-65.
The AA Insurance Drivers Index found that of those who had their car damaged while parked, 91 percent returned to find not a single contact detail from the person responsible – despite this being a legal obligation.
"On average AA Insurance receives over 250 claims a month from customers who have had their car damaged while parked," says Martin Fox, Deputy General Manager, AA Insurance. "Damage ranges from dents, scratched paint, broken lights or mirrors to more serious damage."
The average claim amount for a car damaged while parked is about $1480, according to AA Insurance claims figures.
Despite these high levels of non-compliance, it seems that Kiwis aren't even honest about their lack of honesty. Only 15 percent of respondents admitted they would think twice about leaving their details if they damaged a car and there were no witnesses. Declared honesty levels differed between the major cities, with 19 percent of Aucklanders saying they would think twice about leaving their details, compared to 16 percent of Wellingtonians and 13 percent of Christchurch residents.
Young drivers were also less likely to leave their details after damaging a car, with 28 percent of 18-24 year old respondents admitting they would think twice about it, compared to only 16 percent of 35-54 year olds.
Over 80 percent of respondents saying they've seen people using disabled parking spaces without a permit.
"The coming holiday shopping season can be quite stressful enough without aggression and rudeness in car parks," adds Martin. "Drivers feeling frustrated or impatient are more likely to have accidents, so we urge motorists to take it easy and remember – it's only a parking space!"
Tips from AA Insurance for keeping cool in the car park:
1. Take it easy. Many car park accidents are caused by frustration and impatience.
2. Don't pull out around cars that are waiting to drive into a parking space – be patient and give them room to move.
3. If you hit a parked vehicle, do the right thing and leave a note with your details.
4. If your car is damaged and no one has left a note, report it to the car park security or mall security – they may have CCTV which might have captured the incident.
5. Use indicators every time you make a turn – this is just as important in car parks as it is on the road.