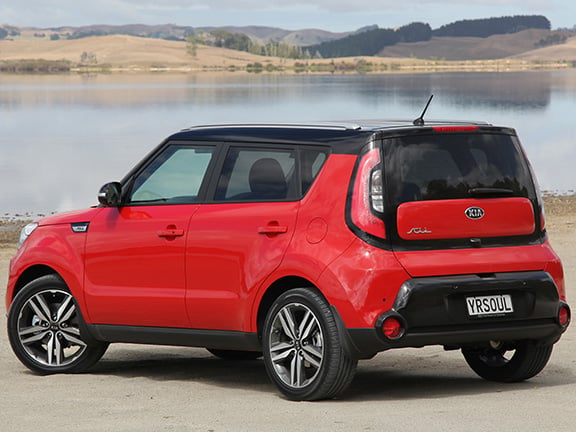 Starting life producing bicycles, motorbikes and military transport, Kia Motors sold its first civilian vehicle in 1962 – the 3-wheeled K-360 light cargo truck.
Through the next two decades, Kia progressed via a number of joint ventures, producing foreign models under licence in Korea, including Fiat, Peugeot, Ford, Mazda and Lotus, before launching its own designs and developing its own technology.
It took more than 40 years to achieve the first 10 million sales, but since then, Kia Motors has gone through a rapid expansion programme. These include building new factories at home and in key overseas markets, introducing a wave of new products, as well as appointing one of the industry's top car designers – Peter Schreyer, who has transformed the design and desirability which has added to the brands growth and success.
The success of Kia's strategy can be seen in the acceleration of sales in the last few years. While it took 41 years to build the first 10 million cars, Kia needed just seven more years to get to 20 million and it reached 30 million four years later. Since 2000, Kia has expanded its annual sales from less than 1 million to almost 2.8 million in 2013, with 3 million a year now clearly in its sights.
And while all vehicles were produced for domestic consumption in the early years, almost 85% of Kia vehicles built today are sold in overseas markets.
The most popular vehicle produced by Kia has been the Rio (also known as Pride in the Korean domestic market), which first appeared in 1987, followed by the Sportage, which was launched in 1993.
"The story of Kia's continued growth is quite remarkable, and this is testament to ongoing investment in new technology, innovative new designs and improved quality" says Todd McDonald, General Manager of Kia Motors New Zealand.
Mr McDonald says Kia has already replaced its entire model line-up in the last three years, which has resulted in one of the most up-to-date range of vehicles in the world, and it is now embarking on another phase of new model launches.
Check out Autotrader's review of the 2014 Kia Soul SX (pictured above).