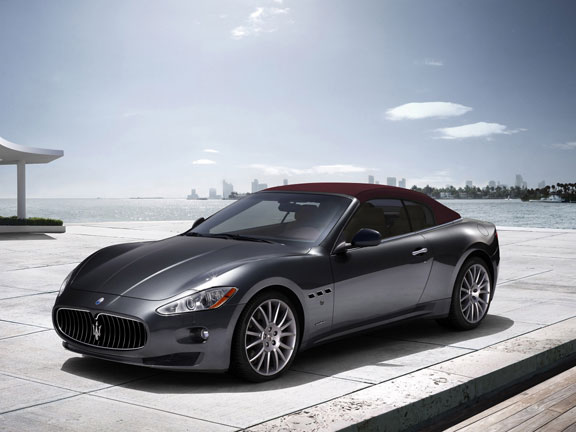 The GranCabrio is powered by a 4.7-litre V8 engine paired with the fluid six-speed automatic transmission, the GranCabrio develops 323kW in sport mode.
The body of the Maserati GranCabrio has been completely redesigned, with no overhead frame, extendable roll bars behind the rear seats and a long wheelbase of 2.942mm.
The Maserati GranCabrio is fitted with Skyhook suspension as standard, and the braking system uses the same dual-cast technology employed on the GranTurismo and Quattroporte.
The GranCabrio's roof is canvas-made to reduce weight and save space, and is able to be lowered in 28 seconds, even when the car is moving at speeds of up to 30kmh.
The Maserati GranCabrio will go on sale in the first-quarter of 2010.