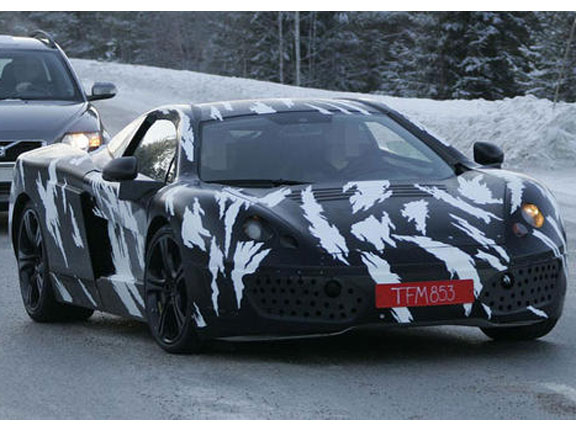 McLaren Automotive section will be spun off as an independent company that plans to produce 1000 cars in 2011, and ramping up to 4000 by 2015 with what is believed to be a three-strong line-up of sportscars, kicking off with the codenamed 'P11'.
It will be the first all-McLaren car since 1992, as the British firm is cutting ties with Mercedes.
The three new models are expected to include an entry-level sports car, a new V8 model aimed at the likes of the Ferrari F430 and Lamborghini Gallardo, and a flagship supercar that is to be the successor to the legendary F1.
The first of this new trio will be the mid-level V8 supercar, the P11.
MacLaren Automotive hopes to boost production from its current level of 100 SLR supercars per year to more than 1000 P11s by 2011 and 4000 by 2014. Dennis said this would provide "the potential for up to 800 skilled jobs".
McLaren has poached Stephenson from Ferrari, and BMW's longstanding corporate communications manager Mark Harrison will head up its PR.
At the moment, details of the P11 are sketchy, but take a look at the shots of it testing under disguise earlier this year.