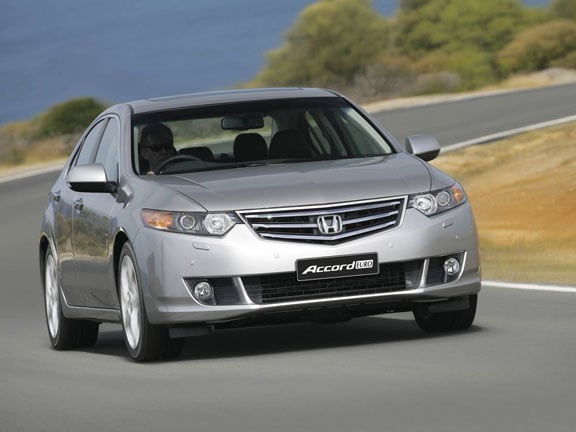 It beat 35 eligible contenders for the award which is recognised globally.
Wheels' eight judges tested the shortlist of 18 cars extensively over seven days, racking up more than 10,000 kilometres. Key criteria were; function, technology, environmental efficiency, safety and value.
Wheels editor, Ged Bulmer, says "the Honda Accord Euro is the right car for the times, not too big, not too thirsty and not too expensive.
"It blends great driver satisfaction with outstanding dynamics and supreme passenger comfort. It is an exceptionally well–rounded car with painstaking care to build quality and detail."
Honda Australia boss, Yasuhide Mizuno, says winning "this prestigious award with the second-generation Euro makes everyone at Honda very proud. It is a wonderful way to start the year."
And what do we at autotrader.co.nz say about the Wheels award? We have no quibble at all. The Accord Euro is an outstanding car, easily among the best we've driven in the past 12 months and in our view a worthy winner. Read our full review of the Tourer N here or the Euro sedan here.