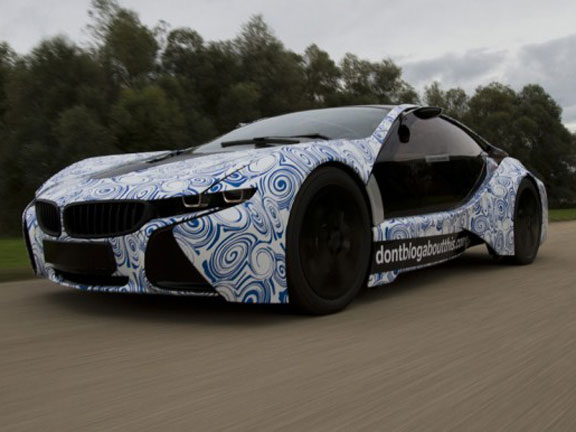 BMW's hybrid supercar, based on the Vision EfficientDynamics concept revealed in Frankfurt last year, will be launched in 2013.
The 2+2 seater plug-in hybrid with wing doors combines a 1.5-litre 3-cylinder turbo-diesel engine with a hybrid motor at the front and a full hybrid at the rear to produce a reported 30% reduction in emissions compared to the BMW M6. The overall system output is 328hp (241kW) and CO² rating of 99g/km.
Performance is pretty good too, with the supercar reaching 100kph in around 4.8 seconds.
The hybrid BMW will be built at the Leipzig plant.
Stay tuned for more info…