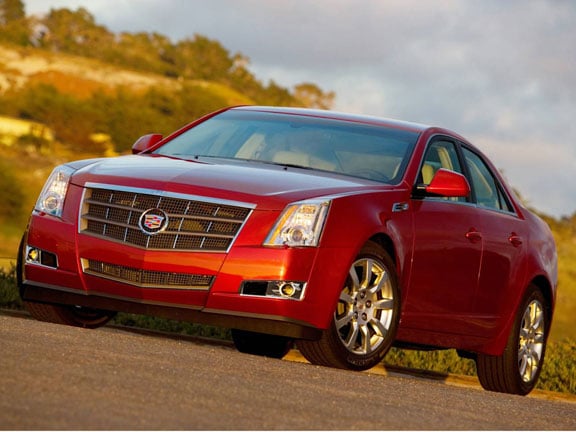 Holden has shelved "indefinitely" plans to market the US luxury brand here and in Australia, citing the world economic downturn as the reason.
GM Holden chairman, Mark Reuss, says it's "a common-sense, commercially responsible decision."
"GM Holden was faced with making a significant investment to launch a new, niche brand into a tough market.
"There is only one chance to properly launch this brand…and in these challenging times, we believe we couldn't give it the best chance of success. This was a difficult decision but the only viable decision."
Reuss says there's been strong interest in the Cadillac CTS since the 2008 Sydney motor show, but "since then the market for new cars has continued to deteriorate, the challenging broader economic environment remains largely unchanged and the exchange rate has worsened for imports."
He says Holden will concentrate on developing a range of alternative fuel technologies and establishing a second car production line at Elizabeth, near Adelaide, to build a new, fuel-efficient four-cylinder small car and future generation Commodores.
General Motors' product boss, Bob Lutz, told reporters at this month's Detroit motor show that GM is shelving plans to further develop its large rear-wheel drive platform (the VE Commodore's) and expand it to other brands.
Lutz said the future lies mainly with front-wheel drive and smaller cars, and that Cadillac's rear-drive cars will be built on a smaller platform and may include four-cylinder models.
There's speculation that Holden will develop the smaller rear-drive platform in Australia. Will the Commodore ultimately return to its roots as a mid-sized rear-wheel car or will Holden revive the Torana nameplate? Holden showed a rear-wheel drive Torana concept car (pictured) at the 2004 Sydney motor show.
Or will the next Commodore be front-drive as the next-generation Falcon is expected to be. It's speculated that the car that replaces the FG Falcon will be a re-badged version of the new US market, V6-powered Ford Taurus.
We'll keep you posted.