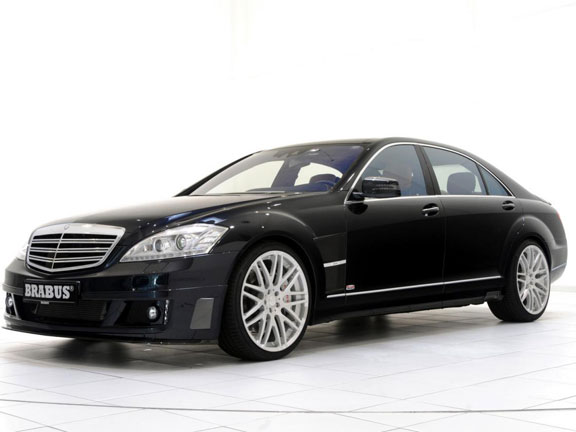 The Mercedes-Benz SV12 R has taken the 5.5-litre S600 engine and bored it out to 6.3 litres. Besides the extra displacement, engineers added a new crankshaft, larger pistons, high-performance camshafts and optimised cylinder heads. The company also installed a carbon fibre air intake, new turbochargers, four intercoolers, a sport exhaust, and a recalibrated ECU.
Thanks to these modifications, the V12 produces 788hp / 588kW and 1420Nm of torque, electronically limited to 1100Nm for "technical reasons."
The sedan reportedly accelerates from 0-100kmh in 3.9 seconds and 0-200kmh in 10.3 seconds. It will top out at an electronically limited 350kmh.
To keep it on the track, Brabus has equipped the car with an aerodynamic body kit, high-performance tyres, a revised suspension module which lowers the ride height by 15mm, beefier brakes, and a limited-slip differential.