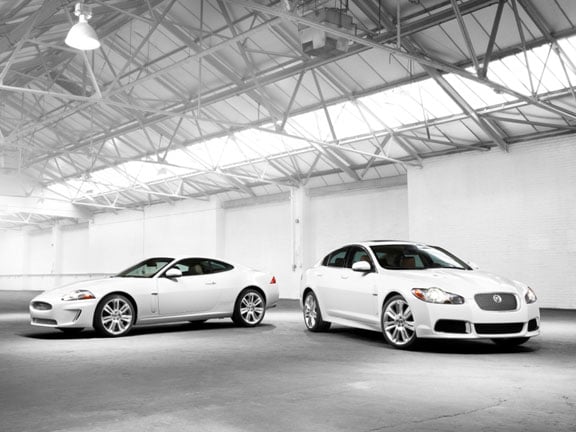 Well, the cat with the sharpest claws yet debuted at the Detroit motor show with a 510-horsepower supercharged five-litre V8 engine.
Combine that with peak torque of 625Nm and you get a four-door sedan that will hit 100km/h in a whisker under five seconds and run to a top speed of?
Well, like the regular supercharged XF V8 maximum speed is likely to be electronically limited to around 250km/h. But as Jaguar showed at Bonneville, more than 340km/h is achievable.
Jaguar gives the XFR revised bumpers and lower front air intakes, sill extensions, bonnet louvres and grilles, four exhaust pipes, a boot-lid spoiler, unique seats and 20-inch alloy wheels.
The XFR will come here later this year as a 2010 model, along with a 385bhp naturally-aspirated V8 version of the XF and two diesels with the newly-developed turbocharged three-litre V6.
Both diesel versions can deliver combined average fuel consumption of 42.0mpg, an almost 12 percent improvement on the current 2.7-litre engine.
The XK and XKR coupe and convertibles also receive the five litre V8 motors for the 2010 model year
Exterior changes for the XK and XKR include a distinctive new front end design, new LED tail lights and a new lower rear body valance. Both the XK and XKR feature the exciting, user-friendly JaguarDrive Selector introduced on the XF.
Jaguar NZ boss, Wallis Dumper, says it's too early to talk about pricing for the 2010 model year cars. "With exchange rate fluctuations it is too far away from the launch of these cars to give a definitive figure."