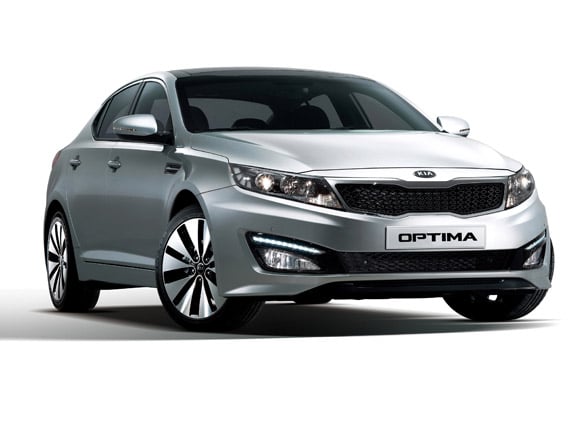 Kia has entered a very exclusive club after breaking into the Top 100 Best Global Brands, following a sensational rise in brand value.
The Kia brand is now estimated to be worth US$4.1 billion, which ranks it at 87th place in the Top 100 Best Global Brands list compiled by Interbrand, the world's largest brand consultancy agency. That is 50% greater than its value from last year and far exceeds the average automotive brand value growth of 11% during the past 12 months.
The 2012 edition of Interbrand's annual 'Best Global Brands' study was compiled using comprehensive brand performance analysis, based on best practice research methodology by expert analysts. The study measures a corporation's financial performance in terms of the raw financial return to investors; role a brand plays in the actual purchase decision; and brand strength, which is the ability of a brand to secure the delivery of expected future earnings.
The strong increase in Kia's brand value closely mirrors the company's recent surge in global sales, which has posted three consecutive double-digit year-on-year gains to cement Kia's position as the world's fastest growing major automotive brand. Over this three year period (2008-2011), Kia's annual global sales have grown by 81% to nearly 2.5 million units.
Todd McDonald, General Manager of Kia Motors New Zealand, says the result is a major achievement in such a competitive international market and clearly reflects the corporate strategy is on target.
"When you think of how many brands there are around the world, to be counted well within the top 100 is remarkable," he says.
"Undoubtedly, the influence of Peter Schreyer's distinctive and award winning designs on the new Kia vehicles have been key in building the recognition of the brand, but it goes even deeper than that, and no doubt it also reflects the quality and high performance of the products," he says.
In addition to the major advances Kia has made on the product front, the company has also been executing numerous large-scale marketing initiatives that have helped raise awareness of the brand, including its sponsorship agreements with the world's premier sporting events like the FIFA World Cup, Australian Open and the US National Basketball Association.
Kia has also made effective in-roads towards engaging its young-at-heart customers through a strong presence on social media channels and innovative advertising campaigns such as the eccentric music-loving hamsters TV commercials developed in the US for Kia's iconic Soul urban crossover vehicle and shown this year here in New Zealand.