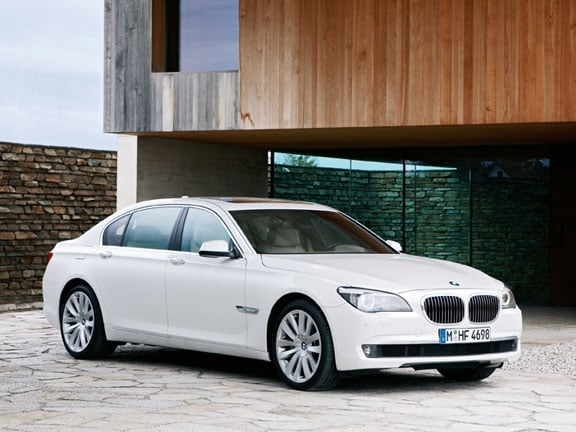 The new model is the 760i and long wheelbase 760Li.
BMW says the 760i is the most powerrful 7 Series, with a 6.0-litre 544hp V12 engine.
The transimission is an eight-speed automatic gearbox, which will reportedly take you from 0-100kmh in 4.6 seconds.
BMW reports a combined fuel economy figure of 21.9mpg (an improvement of 4.5 per cent over the previous V12 7 Series).
The 760Li has a wheelbase that's been extended by 140mm to increase rear passenger legroom.
Details on the BMW760i were thin on the ground at the Shanghai Motor Show, so we'll keep you informed when more news come to light…