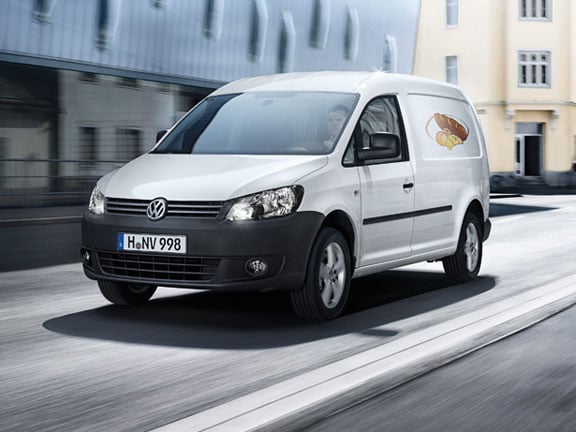 Volkswagen Commercial Vehicles will introduce the new generation Caddy to the New Zealand market.
The compact van with its practical rear sliding door system has been enhanced with new turbocharged TDI and TSI engines boasting up to 21% lower fuel consumption.
Other highlights include a fresh front design in the style of the new Amarok and current T5 generation (Transporter, Multivan etc.) and an upgraded interior.
Volkswagen says the new Caddy will be the first urban delivery vehicle and compact van in this class to be equipped as standard with ESP on all models.
The new Caddy will also be the only vehicle in this market segment available with the option of an efficient 7-speed direct shift gearbox (DSG) and Hill-Start Assist.
The Caddy is again available with an extended wheelbase (Maxi) and – uniquely in this market segment – with (4Motion) 4-wheel drive also a possibility.
Grant Doull, Manager – Volkswagen Commercial Vehicles NZ says: "The advanced technological features and overall improvements in the new generation Caddy will offer New Zealand customers significant benefits to not only their driving enjoyment and safety, but also to their budget with some outstanding whole of life cost savings. For the cost conscious tradesman or service provider that enjoys driver comforts more akin to a passenger vehicle yet requires the true loading capacity of a van, the Caddy van is the ideal fit. Alternatively, the Caddy Life [available as a 5 or 7 seater] will provide those buyers looking for ultimate flexibility in terms of dual work/life usage".
Further details on the New Zealand range, launch timing, specification levels and pricing will follow shortly.
See the Volkswagen Caddy for sale.