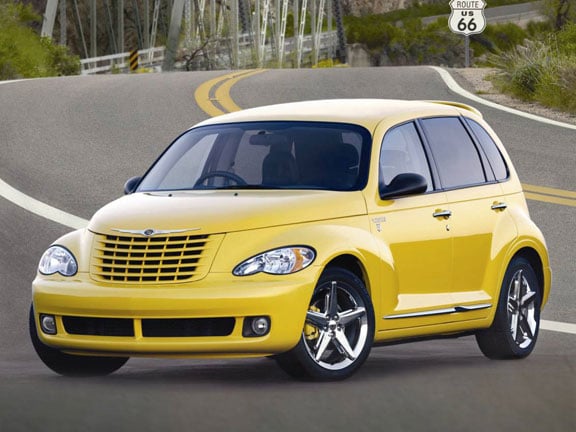 But it may not be the end of the line for the car. Chrysler says it's happy to sell the factory gear and stampings to build the retro-look hatchback but as yet has had no takers.
The PT Cruiser caused a sensation when it was shown as a motor show concept, and the reception was strong enough for Chrysler to put the 1930s sloper-styled five-door into production.
On its US launch in 2000 it was an immediate success and it was exported to several countries including New Zealand.
Initially it struggled here, with models that were too highly-specified and too expensive; buyers wanted the look but didn't like the price.
That was sorted by some horse trading with Chrysler Australia which was struggling to sell the lower-spec version and couldn't get enough of the high-spec.
There was also some astonishment when potential customers walked into the showroom and realised the PT was around the size of a Mazda 626 and not the big pre-war American fastback sedan that its styling evoked. Many left underwhelmed.
There was astonishment, too, that it had only a four-cylinder motor under the bonnet. Chrysler also copped flak for that in the US, but said there was no space to fit the V6 or V8 that the car's looks hinted at.
The US market cars ran a 2.4-litre motor but export PT Cruisers were saddled with a two-litre that was low on go. One local road-tester went so far as to suggest that the car's performance was so sluggish it ought to be re-christened the PT Snoozer.
Chrysler gave the car a makeover for the 2006 model year, and has always produced special edition models, including a Woodie and a Turbo which addressed the lack of performance criticisms.
But by 2008 it was clear the idea had run its course. Chrysler sold only 50,910 – a 51 percent drop over the previous year – and decided to end assembly mid-2009 at the Toluca factory in Mexico.
Cash-strapped Chrysler, streamlining to stay alive, has also put the Viper super sports car business up for sale.