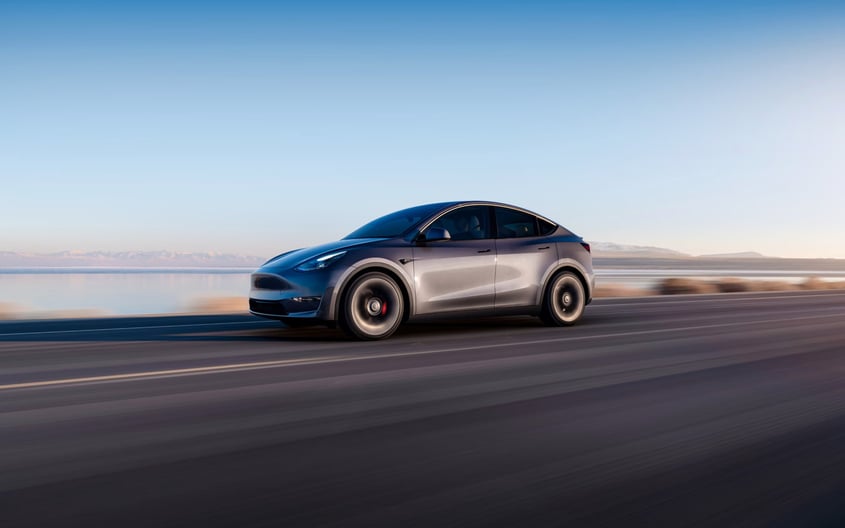 Preliminary data from Waka Kotahi NZ Transport Agency reveals that the Tesla Model Y was the best-selling new car in New Zealand for September 2023. With 697 registrations, it narrowly surpassed the Toyota RAV4's 683. This milestone comes during a period of declining overall vehicle sales and recently enacted legislative changes affecting the automotive industry.
Market Overview: The Numbers Tell the Story
The Tesla Model Y: Key Specifications and Features
The Tesla Model Y is an all-electric compact crossover based on Tesla's Model 3 platform. Introduced in March 2019, it has gained considerable attention for its balance of utility and performance.
Basic Information and Awards
Launched: March 2019
Range: Up to 511 kilometres (WLTP)
Performance: Capable of 0-100 km/h in 3.7 seconds
Design: Built on Tesla's Model 3 platform, offering more cargo space
The Model Y has garnered several awards and recognitions since its launch, but it's important to note that these accolades derive from the vehicle's technical specifications rather than public voting.
Efficiency and Performance
The Model Y utilises a heat pump, which aids in more efficient battery use during colder weather. This could be of particular interest to New Zealanders, given the varied climatic conditions across the country. The car also uses a "flex circuit" technology, which reduces the amount of wiring required in the vehicle. This minimises complexity and potential points of electrical failure.
Industry Challenges and Policy Changes
While the Model Y took the top spot in September, the industry is still grappling with a 26.5% year-on-year drop in new vehicle registrations. A total of 10,909 new vehicles were registered last month, as opposed to a significantly higher number in the previous year.
Legislative Changes
Additionally, with the National Party having won the recent election, they have announced plans to discontinue the Clean Car Discount rebate for electric and low-emission vehicles at the end of 2023. However, Tesla's strong sales appear unrelated to this policy change, as most of the registered units are believed to be pre-existing orders.
Concluding Thoughts
The Tesla Model Y's leading position in New Zealand's September vehicle registrations is noteworthy, especially in an industry that is experiencing a downturn and has just seen a change in government that may impact future policy. While it remains to be seen how these market dynamics will evolve, the Model Y's performance offers a snapshot of current consumer preferences in the realm of electric vehicles.