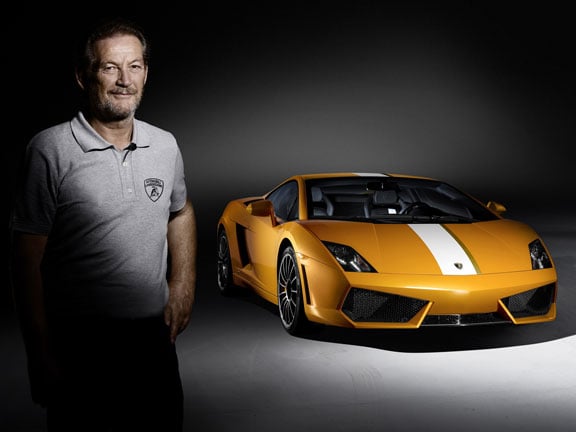 Yes – Lamborghini has revealed the details of its new model, named the Gallardo LP 550-2 Velentino Balboni.
Lamborghini named its new car in honour of test driver Valentino Balboni, who was hired in 1967 by the company. Since 1973, he has sat at the wheel of every prototype built by the brand, and even most production cars have passed through his hands before being delivered to their customers.
"A Lamborghini must always combine the precision of a race car with the reliability of a good friend," says Balboni.
The 550 stands for the power output in horsepower and the 2 is for rear wheel drive.
Lamborghini says that the powerful V10 driveline means oversteer is not a problem.
The transmission has been moved to the rear axle, and springs, dampers, stabilisers and even the tyres have been modified.
The rear axle differential, with a 45 percent limited slip, was also redeveloped, as was the calibration of the e-gear transmission.
Changes to the ESP system means the CORSA program permits greater drift angles, thus enabling drivers to enjoy the dynamics of the LP 550-2 to their full extent.
A 5.2 litre, 10-cylinder engibne sits under the bonnet of the Valentino Balboni, generating 405 kW (550 hp).
The dry weight of the car is 1380 kilograms, and Lamborghini says it will reach 0 to 100kmh in 3.9 seconds, with a top speed of 320kmh.
The Gallardo LP 550-2 Valentino Balboni is limited to 250 units and is priced at €162,000 (NZ$352,000).