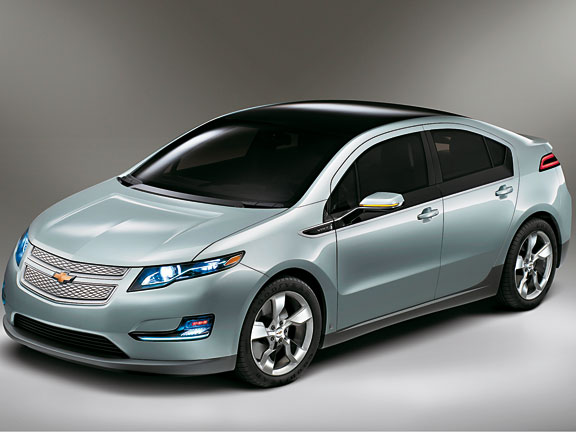 Chevrolet will show the production version of its Volt electric vehicle at next week's Paris Motor Show.
Chevy says the Volt E-REV (Extended-Range Electric Vehicle) illustrates GM's commitment to providing viable low emissions motoring.
Powered at all times by an electric motor, but with a petrol engine to operate as a generator when the battery is depleted, the Volt has the ability to travel up to 40 miles with no exhaust tailpipe emissions whatsoever.
Unlike conventional electric cars, which have a limited range, the Volt's additional petrol engine means that the car can continue to run once the battery is discharged, as the engine then generates power to boost the battery that powers the electric motor.
Yet despite its revolutionary drivetrain, the Volt does not compromise on practicality – it's a full-size four-seater saloon car, with excellent luggage and passenger space and stylish, contemporary looks. Production begins in 2010.