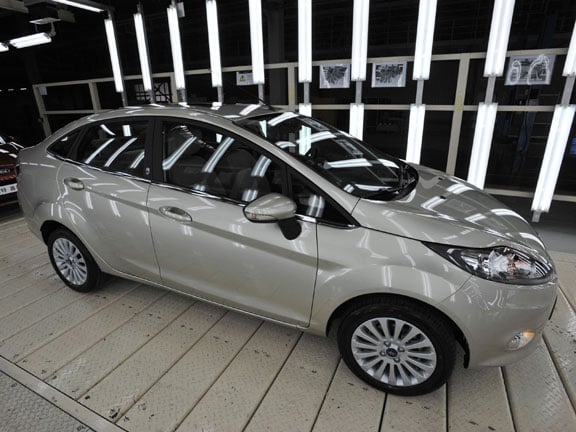 The factory builds five-door hatchback and four-door Fiesta sedans for the Chinese market.
Ford debuted the new global Fiesta last year in Europe and in its first few weeks on sale, delivered 61,000 to make it Ford of Europe's second-best selling model behind the Focus.
The Fiesta rollout continues this year in China, and will reach the United States and other key world markets in early 2010.
Designed and developed in Europe for sale worldwide, the new Fiesta is the first in a series of fuel efficient new small Fords.
Within five years, Ford expects to build about one million vehicles worldwide on the new global B-car platform, the basis for the new Fiesta.
The Nanjing factory is the first to build the four-door Fiesta sedan. Ford will build Fiestas at Cologne in Germany (where NZ market cars are built), Valencia, Spain, and from 2010, in North America.