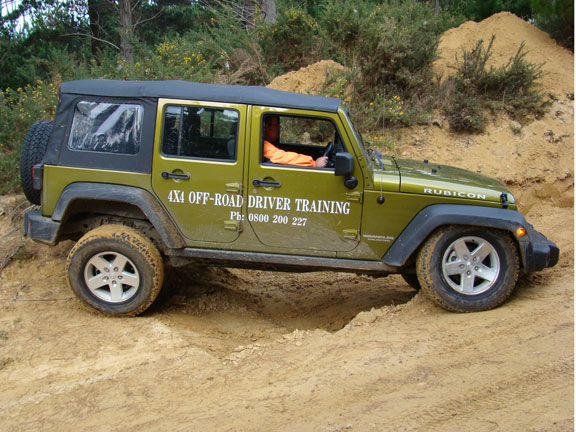 The off-road venue was created in mid-2008 with support from Jeep, to cater for the 4×4 owners who live within reach of Woodhill, half-an-hour to the west of Auckland. There are more than 100 kilometres of 4×4 trails over 2250 acres through the forest, ranging from easy driving to tough tests on the sand-based terrain.
A recent survey carried out by the Auckland Regional Council saw the Jeep park gaining more support and recognition than any other local recreational 4×4 venue.
"It's a big vote of thanks to the efforts we have put in to make this place an interesting, fun and safe experience for owners of four-wheel-drive vehicles and their families," says Roger Winslade, the man behind the project.
"The support and use of the park has been going from strength-to-strength and we are looking at a number of new ideas to make it an even better attraction."
The park caters for groups and clubs and is the official venue for the Jeep 101 training courses run through Jeep dealers, where Jeep owners are instructed on the safe way to enjoy the off-road capability of their vehicles.
David Smith, General Manager of Chrysler New Zealand, which oversees the Jeep brand in this market, says he is delighted with the public and council recognition of the park.
"We recognised the need for a professionally run four-wheel-drive venue in New Zealand and were happy to put our support behind it – Roger and his team deserve the results they are now achieving," says Smith.
Visitors to the Jeep 4WD park will soon be able to enjoy new experiences, including the use of a commercial sand quarry at the southern end of the forest. Another former quarry is being set up for night-time four-wheel-driving for members of off-road clubs.
Grab yourself a used Jeep.