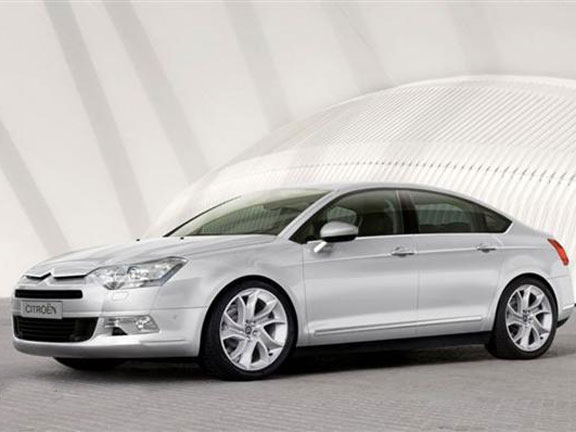 Both models meet the new Euro V emissions standard, which means lower emissions and the ability to maintain them for longer.
"The new 2.0 litre and 3.0 litre HDi Turbo Diesel engines bring the latest in diesel technology to the Citroën C5," says Lawrie Malatios, General Manager for Citroën in New Zealand. "For Citroen owners they mean better performance, lower levels of noise and improved fuel economy and for the environment they mean lower emissions and the ability to maintain these tough standards without maintenance for longer periods."
The new 2.0 litre HDi engine has a new, stiffer block, a new cylinder head, new pistons and combustion chambers, new 200 bar high pressure injection system, more powerful turbocharger, new engine management system, new levels of noise, vibration and harshness reduction and longer service intervals for the particulate filter.
These changes enable the new 2.0 litre engine to offer a 6% increase in torque. Power is lifted by 20% from 100 to 120kW. Meanwhile, CO² emissions drop by an average of 6.3% across the C5 range.
The new engine sees nearly three seconds clipped off the 0-100 time, which drops from 12.8 to 10.0 seconds (13.3 to 10.2 for the C5 Tourer). Yet, across the board, fuel consumption improves, with the Combined Figure for the C5 sedan dropping from 7.1 litres per 100km to 6.8 l/100km. For the C5 Tourer, the fuel consumption drops from 7.2 to 6.9 l/100km on the combined test.
The new 3.0 Litre V6 HDi engine lifts power from 150 to 177kW and Torque from 440 to 450Nm. The new cylinder block has not only been enlarged, it has been strengthened, new pistons and rings have been adapted to the engine performance and there is upgraded piston cooling.
It also features new variable displacement turbochargers, new injection system, new Bosch common rails and Duo-centric oil pump.
In addition to the two new engines, the Comfort version of the Citroën C5 is now fitted with a new sporty interior trim with soft French leather.
See a video review of the Citroën C5.
See new and used Citroën C5 for sale.