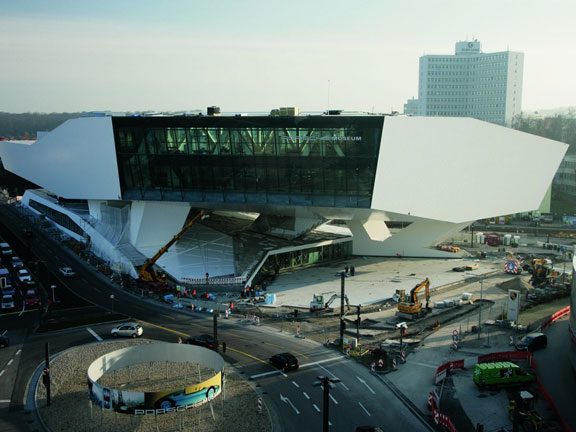 The museum is opposite Porsche's head office in the suburb of Zuffenhausen.
It's 5600 square metres of exhibition space are supported on three cores of reinforced concrete, giving the impression of hovering in free-space.
Eighty vehicles will be on show including a 356 Cabriolet, an original 11 model and the first prototype of the 924.
"We have comprehensively restored all the vehicles and polished them up for their use in the museum," says museum head Klaus Bischof.
Since Porsche uses almost all of its museum vehicles on the road, it intends to rotate exhibits continuously.
The museum also includes a shop, the Porsche archive, a high-class restaurant, a bistro and capacious event areas. The museum will be closed on Mondays.