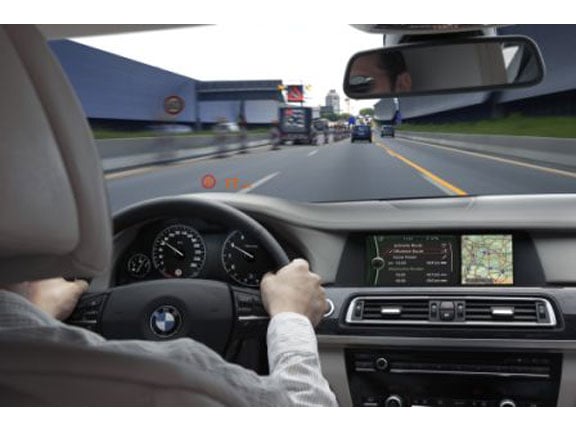 Engineers from the Bavarian manufacturer will visit New Zealand in the next two months to carry out local testing of the speed limit function. They will cover approximately 5000 kilometres over a mix of urban, suburban and rural roads.
BMW's speed limit display, which debuted on the 7 Series in Europe recently, ensures drivers always know what speed zone they are in when driving.
This will reduce the risk of drivers exceeding the speed limit by mistake.
A camera fitted near the interior mirror permanently monitors the signs by the road as well as variable speed limit signs and compares this with the data saved in the navigation system.
Even when the speed limit has changed on account of temporary conditions – for example in the case of road works – priority is given to the data recorded by the camera.
The speed allowed is presented to the driver in the instrument cluster, or in the head-up display on the car's windscreen, significantly reducing the risk of breaking the speed limit by mistake.
The BMW Speed Limit Display is an information system only. It does not intervene in the control of the vehicle or its speed in any way. The responsibility for maintaining a correct and safe speed will always rest with the driver.
The long-standing BMW head-up display system allows drivers to view a range of safety related information on the windscreen in their line of sight. This includes navigation directions, cruise control speed settings as well as actual road speed and vehicle system warnings.
The Speed Limit Display is able to read painted metal signs as well as dynamic digital displays.