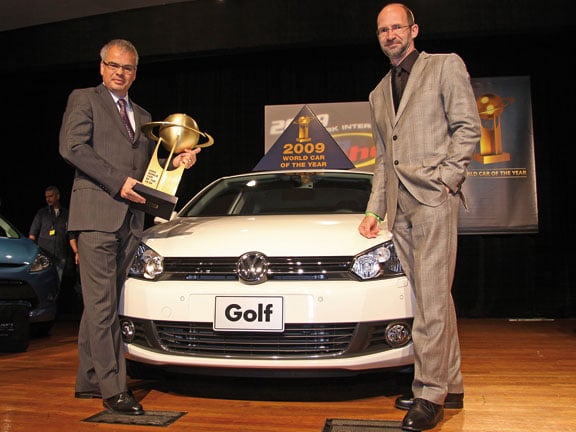 The honour was announced at the New York International Auto Show last week.
"It is a tremendous honor for Volkswagen to have its global best selling model, the Golf, named the 2009 World Car of the Year," said Stefan Jacoby, President/CEO, Volkswagen of America, Inc.
"This is a great way to kick-off the new Golf here in America. We're excited for the arrival of the sixth generation Golf, which will be in Volkswagen showrooms later this year. Simply put, we believe this is the best Golf ever."
The Golf, a perennial favorite in the Volkswagen line-up, has sold more than 26 million units in 120 countries, making it one of the top selling vehicles of all-time.