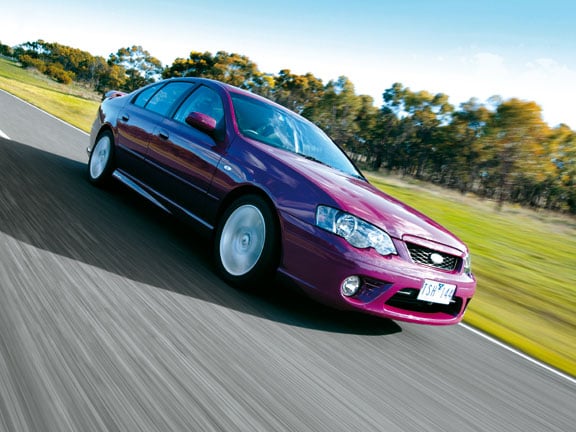 Introduction
Ford's sporting XR versions of the Falcon have been a huge success in New Zealand, highlighting the differences between the New Zealand and Australian markets. Falcons have been popular for Ford, with a significant portion of Ford's New Zealand lineup comprising BF Falcons, Fairmonts, and LTDs.
The Dominance of XR Models in New Zealand
In New Zealand, XR models have gained immense popularity. Last year, 57% of all new Falcon sales in New Zealand were XR models. Among Falcon utility buyers, a staggering eight out of every ten chose XR models.
Australian Market Contrasts
In contrast, Australia sees a higher demand for lower specification, mainstream versions of Falcons, with XR saloons accounting for around 27% of all Falcon sales in recent years.
Performance Orientation of XR Models
The XR models offer a performance-oriented option for the high-volume car market in New Zealand. Despite being outgunned by the Holden Commodore in sales, the Falcon remains the third best-selling model in New Zealand's large car class.
The Arrival of the BF Series
In 2005, the BF series was introduced as the 22nd model designation for the Falcon in 45 years. The BF was an evolution of the previous BA series, with minimal changes.
The XR6 Turbo: Power and Efficiency
The XR6 Turbo is highly sought after in New Zealand, with the 4.0-litre Barra, double overhead cam straight six Falcon XR6 being the most popular variant. With 245kW of power and 480Nm of torque, the XR6 Turbo offers impressive performance comparable to the V8-powered XR8. The XR6 Turbo also provides better fuel efficiency compared to the V8 variant.
Driving Experience and Features
The XR6T offers a thrilling driving experience, with the turbocharged engine providing responsive power throughout the rev range. The six-speed ZF automatic transmission further enhances the driving experience. The XR6T is equipped with advanced features such as traction control, dynamic stability control, and cornering brake control.
Refinement and Comfort
The BF improvements have brought enhanced refinement to the XR6. The car is quieter, with better insulation and reduced cabin noise. It offers comfortable seating, adjustable steering column, and a well-designed interior with premium trim materials.
Summary of Key Points
New Zealand has a high demand for XR models, with 57% of new Falcon sales being XRs.
Australia sees a higher demand for lower specification Falcon models.
The XR6 Turbo is the most popular XR variant in New Zealand.
The XR6T offers impressive power and fuel efficiency compared to the XR8.
The driving experience is exhilarating, with advanced features and a well-designed interior.