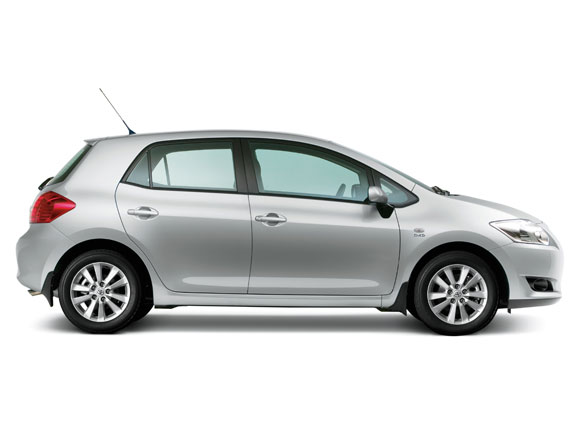 Three consecutive months of rising fuel prices may have contributed to consumers buying smaller and more fuel-efficient vehicles, according to figures released today by Turners Auctions.
The report on second-hand car sales from the vehicle auctioneers reveals sales of cars with an engine size of less than two litres has increased 3.3% from the previous quarter ending December 2009.
"Over the last three months we have seen a steady rise in the sales of smaller, more fuel-efficient cars, a reversal of the trend observed in the second half of 2009 when larger cars were more popular," says Turners Auctions spokesperson Todd Hunter.
Smaller cars are also fetching higher prices at auction, showing buyers are prepared to pay extra for long-term fuel savings.
"The average vehicle price for used cars under two litres is up $244 to around $5846 which is the highest it has been over the last year. However the average price for a used car over three litres has decreased by $949 to around $12,485," says Hunter.
Toyota Corolla has bumped the Holden Commodore off top spot as the most popular used car model amongst Turners' buyers – further evidence of a move to cars that use less fuel. The Holden Commodore has been bumped to third place in Turners' top 10 used make and model rankings after holding number one status during all of 2009.
Toyota also retained its number one position as most popular used car brand, despite the negative publicity received as a result of having to recall millions of faulty vehicles in the US and UK this year.
Subaru is showing an increase in popularity with the number two spot in the rankings now held by Subaru's Legacy – up two spots from fourth place, and the Subaru Impreza replacing the Ford Mondeo in ninth place.
Seeused Toyota IST for sale