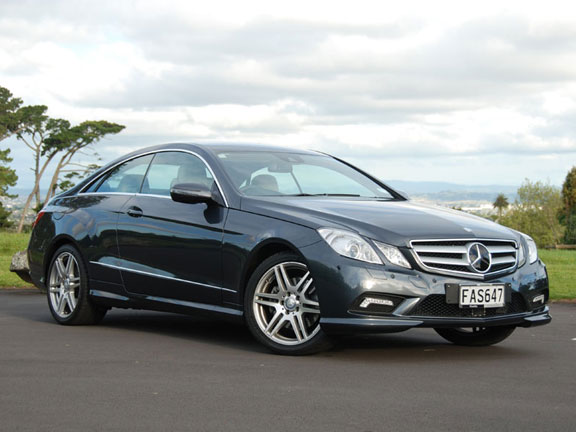 There's a 3.5-litre, 235kW, 365Nm six under that bonnet mated to a seven-speed auto, the combination good for zero to 100kph in 6.3 seconds despite its 1670kg weight. Inside, the dash owes a lot to the sedan, but the unique seats are mounted lower; you feel embraced within this car.
Certainly it takes care of you, with an impressive suite of electronic aids too numerous to list here.
But a shortlist includes intelligent lights that turn corners with you; a drowsiness detector; lane keep assist; blind spot assist; cruise control that maintains following distance; and a pre-crash system which poises the brakes, belts etc for impact…
Yes, safety is important to Merc, hence the seven airbags and a bonnet that lifts to cushion a careless pedestrian from the engine.
It goes without saying that this car is comfortable, but it's also fun to drive. The engine lacks aural character but it's responsive and smooth – unstoppable on open roads, and keen to play on tight ones.
Which is where the very good chassis comes in. This car gets unique spring and damper rates plus 'agility control' which adapts response to road conditions. Excellent body control, good grip and minimal understeer make for a lot of fun.
This E-class coupe delivers practicality and comfort for four, plus 450 litres of luggage. It also delivers a very livable compromise, more sporty than most luxury sedans; more spacious than most coupes.